Wilier Triestina is an Italian bicycle manufacturer with a rich history since 1906. The company has been producing high-quality bicycles for over a century.
The pronunciation of "Wilier" is a common source of confusion for many people. The brand's name is Italian. The correct pronunciation is "vee-lee-air," with emphasis on the second syllable.
Wilier.
Not just any bicycle brand
Wilier began in Bassano del Grappa, a small town in the Veneto region of Italy, by Pietro Dal Molin. The company's name is an acronym for "W l'Italia liberata e redenta". The phrase translates to "Long live Italy, liberated and redeemed." Triestina comes from the name of the city of Trieste. During Wilier's founding, Trieste was not part of Italy. The name 'Wilier Triestina' reflected a patriotic desire for the city to merge.
During the early years, Wilier produced a range of bicycles from touring to city bikes. It was during the 1920s and 1930s that Wilier became known for its racing bikes. In the post-World War II era, Wilier continued to focus on racing bikes and produced some of the most innovative and advanced models of the time. In the 1950s, the company introduced the "Superleggera" (meaning "superlight" in Italian) frame, made of lightweight steel tubing and designed to reduce weight while maintaining strength.
Throughout the 1960s and 1970s, Wilier continued to innovate and produce high-quality racing bikes. Wilier's bikes won many races and titles. In the 1980s, the company expanded its product range to include mountain bikes and began to explore new materials such as aluminum and carbon fiber.
Wilier's road racing pedigree
When Wilier began to produce racing bikes, it attracted the attention of professional cyclists. Fiorenzo Magni, a well-known Italian cyclist, won the Tour of Flanders in 1949 and 1950 while using Wilier bicycles. Another Italian cycling legend Marco Pantani competed in the 1997 Tour de France on a Wilier. More recently, 2008 World Champion Alessandro Ballan and runner-up Damiano Cunego won the 2008 UCI Road World Championships on Wilier bicycles. Wilier has been providing bicycles to Direct Énergie of the UCI Pro Continental since the 2018 season, and starting in 2020, Astana Pro Team.
Today, Wilier is based in Rossano Veneto, Italy. Wilier continues to produce a range of high-quality bicycles, including road, mountain, and e-bikes.
Who makes Wilier bikes?
Where are Wilier bikes made?
Staying true to their roots, Wilier bikes are still assembled in Italy till this day. The plant is located in northern Italy. Many refer to the location as the nation's "heartland of cycling". This is because it is also the location of major Italian bike manufacturers like Pinarello and Campagnolo.
Wilier has its own production facilities and employs a team of skilled engineers and craftsmen to design and build its bikes. Wilier's Italian plant handles the bicycles' design and assembly. Their frames are manufactured in the Far East, like many of the biggest cycling brands currently.
Wilier also works with a network of trusted suppliers and partners to source high-quality components for its bikes. Wilier's bikes feature components from some of the best manufacturers in the industry, including Shimano, SRAM, and Campagnolo.
Wilier has a reputation for making high-performance bikes designed to meet the needs of serious cyclists. Wilier bicycles are reknown for their excellent handling, responsiveness, and durability. They continue to be the choice for many professional cyclists for races and competitions.
In recent years, Wilier has been particularly successful in the road bike market, with its bikes winning many races and titles. Wilier road bikes are designed to be both lightweight and stiff, allowing riders to achieve maximum power transfer and speed.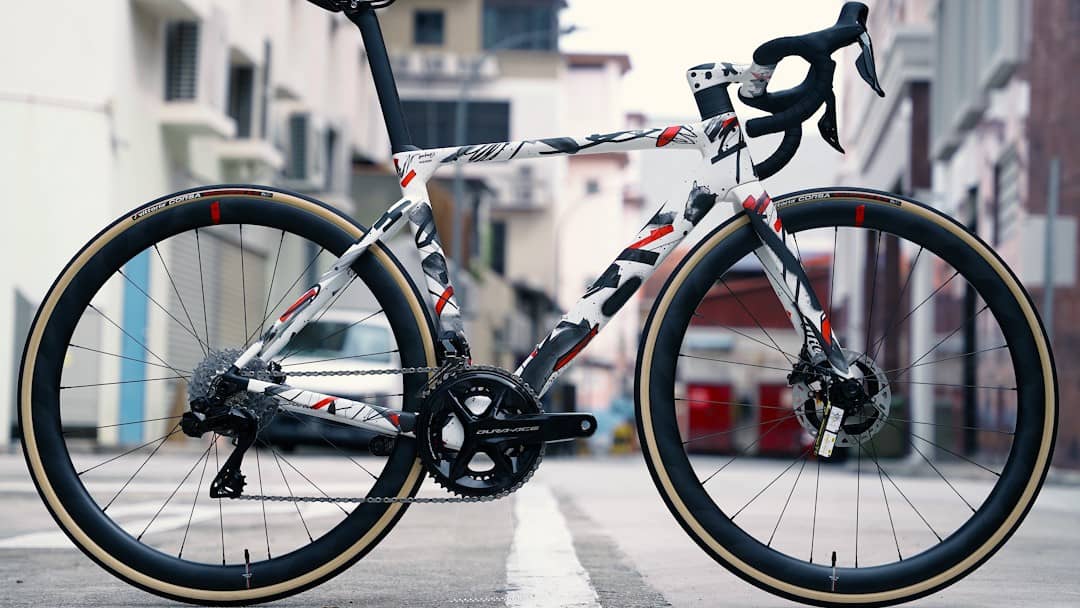 Bikemart SG is an official dealer for Wilier bikes in Singapore. Experience the widest range and the best prices of Wilier road bikes in Singapore, when you choose your complete Wilier bikes or Wilier framesets with us.